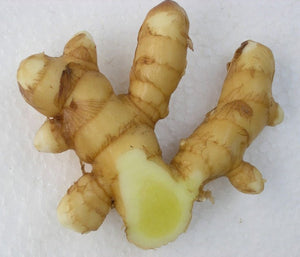 Mango Turmeric has the taste of green mango and is highly desirable for culinary uses, as well as having some good research pointing to its medicinal potential. It has been used for thousands of years for both. Young hands are used to make lovely pickles in India, and in Thailand it is used to make spicy salads or eaten with fish.
Turmeric is a pretty amazing little anti-inflammatory tuber.  Many know Turmeric only as the spice that gives curry its yellow color, but its so much more versatile in the kitchen and medicine cabinet.
It has been used in India for thousands of years as a spice and medicinal herb.
Recently, science has started to back up what Indians have known for a long time — it really does contain compounds with medicinal properties. Curcumin is the main active ingredient in turmeric. It has powerful anti-inflammatory effects and is a very strong antioxidant.